A Wide Range Of Services
To meet all of your health needs Medication
Medication Adherence
Flu Shots & Immunizations
MTM Services
Private Consultation OTC
Pain Medication
Cold & Allergy Meds
Vitamins
Oral Health products
Feminine Hygiene products
First Aid items Cards & Wellness
Shower and Bath items
Greeting Cards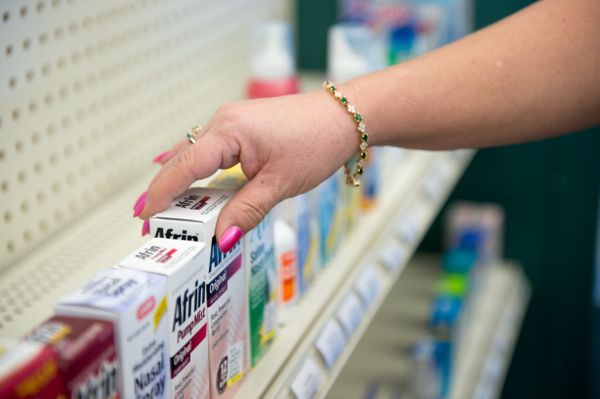 Specialties
Your healthcare needs are more than just a prescription. It's about managing your total health and well-being, and our pharmacy can give you the support you need. Whether you have a question about your medication or an over-the-counter product, our knowledgeable and friendly staff is ready to assist. Additionally, we are pleased to offer a variety of services to give you the further support needed. Whether you are looking for tips to improve your health or need assistance making those important decisions for your loved ones, the services offered at our pharmacy are designed with our patients in mind.
One of our specialties is offering immunizations and vaccinations. Our pharmacy can help you stay up-to-date on the recommended vaccines that can protect you, family and friends from life-threatening infections. You can also take comfort in knowing that our certified knowledgeable staff can administer vaccinations right here at our pharmacy. Contact our pharmacy to learn what immunizations and vaccines you should consider for your health.
Generic drugs are just as safe and effective as their brand-name counterparts. Hundreds of prescriptions are available in generic form usually costing you less. Is your medication one of them?
Ask our pharmacist for an easy and affordable approach to prescriptions with generic medication.
Drive on over and make your next stop at our pharmacy even more convenient by using our drive-thru window service to pick up your prescription.
Whether you are insured or uninsured, managing your medications and medical needs may not be easy. Ranging from questions on coverage, the types of insurance to what medications are available to you, our pharmacy staff can meet with you to review your options.
Gain the most from your prescriptions by utilizing our medication review service. Our staff can meet with you to review any of your prescriptions and provide tips on side-effects, usage, impacts when paired with another prescription or over-the-counter product and how it can help you.